Description
ABOUT THE GAME
EARTH IS OURS NO MORE
Experience Aloy's entire legendary quest to unravel the mysteries of a world ruled by deadly Machines.
An outcast from her tribe, the young hunter fights to uncover her past, discover her destiny… and stop a catastrophic threat to the future.
Unleash devastating, tactical attacks against unique Machines and rival tribes as you explore an open world teeming with wildlife and danger.
Horizon Zero Dawn™ is a multi-award-winning action role-playing game – and this Complete Edition for PC includes the huge expansion The Frozen Wilds, featuring new lands, skills, weapons and Machines.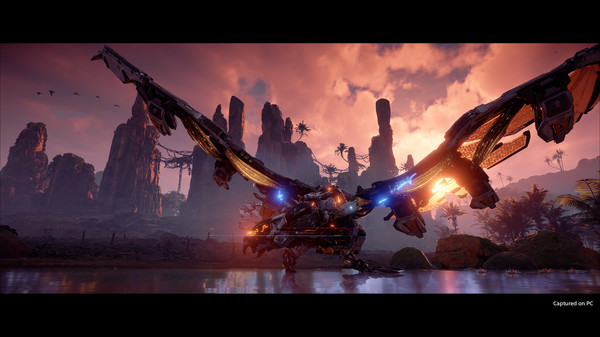 INCLUDES:
• Horizon Zero Dawn
• The Frozen Wilds expansion
• Carja Storm Ranger Outfit and Carja Mighty Bow
• Carja Trader Pack
• Banuk Trailblazer Outfit and Banuk Culling Bow
• Banuk Traveller Pack
• Nora Keeper Pack
• Digital art book

One of the best open-world games of this generation- GameSpot 9/1010/10 PS Lifestyle 9.3 IGN 4.5/5 Nerdist
Take on the role of skilled hunter Aloy as you explore a lush world inhabited by mysterious mechanized creatures in an exhilarating new Open World Action/ RPG exclusively for the PlayStation®4 System.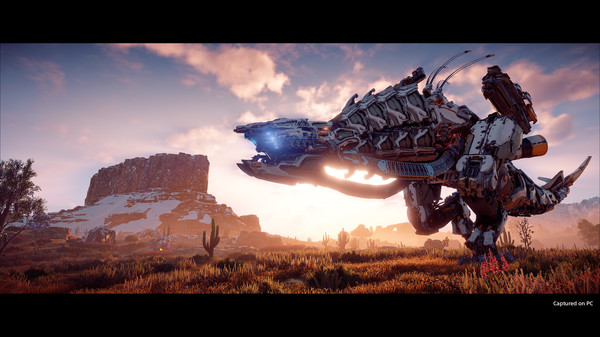 A Lush Post-Apocalyptic World
How have machines dominated this world, and what is their purpose? What happened to the civilization here before? Scour every corner of a realm filled with ancient relics and mysterious
buildings in order to uncover your past and unearth the many secrets of a forgotten land.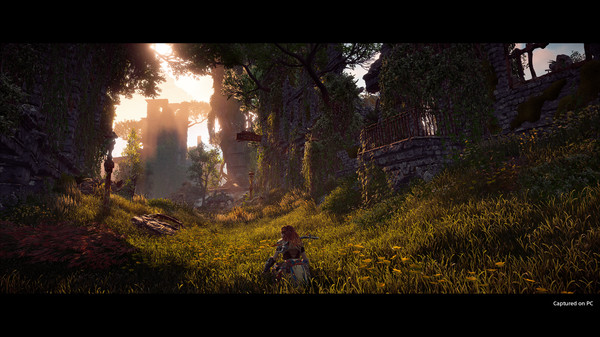 Defy Overwhelming Odds —
The foundation of combat in Horizon Zero Dawn is built upon the speed and cunning of Aloy versus the raw strength and size of the machines. In order to overcome a much larger and technologically superior enemy, Aloy must use every ounce of her knowledge, intelligence, and agility to survive each encounter.
Horizon Zero Dawn: Complete Edition includes:
• Full Game
• The Frozen Wilds Expansion
• Digital art book
• PS4 Dynamic Theme
• Bonus Weapons, Outfits, and Resources*
*Some items require game play to redeem.